We're committed to making App State affordable for all students. Each year, App State awards an average of $25 million to students based on need, as well as academic and athletic achievement, and enrolls hundreds of students into Selective Academic Programs. On average, about $4.9 million in outside aid is awarded to App State students annually.
---
Incoming Student Dates & Deadlines
All admitted first-year students will automatically be considered for an Appalachian Excellence Scholarship. Other scholarships require additional application materials and deadlines.
November 15 (first-year students)
Signature Scholarship & Selective Academic Programs deadline
December 1
Priority filing date for the FAFSA to receive first consideration for all need-based institutional scholarships (including ACCESS)
January (first-year students)
First-year Appalachian Excellence Scholarship recipients announced. Students are selected to interview for Signature Scholarships
February (first-year students)
Signature Scholarships and Selective Academic Program recipients announced
March 1 (transfer students)
Transfer Scholarship application deadline (application opens January 15)
March 31 (first-year students)
Signature Scholarship recipients must accept scholarship or request an extension by this date


Hickory First Scholarship
The Hickory First Scholarship is a one-time scholarship that will be given to the first 500 new students enrolled at the Hickory campus in 2023. This $2,000 award can be used to offset the costs of tuition and fees. No scholarship application is required.
Scholarships News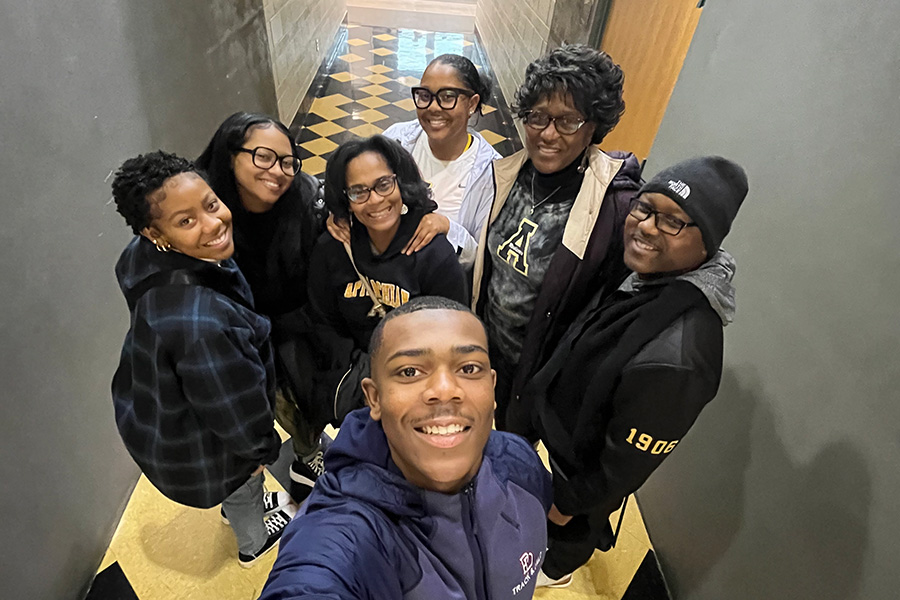 See how students scholars are making an impact on campus and beyond.

First-year scholarships consist of merit-based and need-based opportunities and provide varying awards ranging from partial to full institutional costs.

Transfer scholarships are for incoming transfer students planning to enroll full-time for fall semester.

Find general university scholarship opportunities and academic college scholarships for students who have identified their major or future career path and are currently enrolled at Appalachian. The application will open December 1st.

Each year students bring about $4.9 million in scholarships from outside organizations with them to Appalachian. These outside scholarships can make a big difference to a student's educational budget as they pay for college. All students are strongly encouraged to apply.